Testimonials
Adena Health System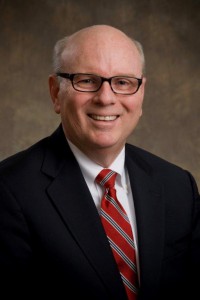 "Michael Chesler has an expertise that we were told is unparalleled in his field of historical restoration, and our experience with him and his company proved it."
Mark Shuter
President and CEO, Adena Health System
The 32,000-square foot Carlisle Building, in the heart of downtown Chillicothe, had been a city landmark since 1885. Unfortunately, it had also become an eyesore and embarrassment to the small southern Ohio city.
The Romanesque brick structure with its dramatic turret suffered a major fire in 2003. In addition to the severe water, smoke and fire damage, subsequent neglect and exposure to the elements virtually destroyed the building. In fact, Chillicothe firefighters were forbidden to enter the Carlisle in the case of another fire; it was too dangerous.
Flash forward to October, 2015 when the iconic building reopened as offices for a leading healthcare system, with 32 trendy apartments for its resident physicians, medical students and visiting doctors.
Read More
---
The Raymond John Wean Foundation
"Working with The Chesler Group to renovate a historic building made perfect sense to us. They seamlessly handle all aspects of the project, from architectural design to seeking historic tax credits down to selecting the best craftsmen for high-quality finish work.
Michael Chesler's experience, knowledge, relationships, high standards and incredible attention to detail truly set The Chesler Group apart. Tasks are completed on time and as promised."
Gordon Wean
Chairman of the Board of Directors, The Raymond John Wean Foundation
Read More
---
ASM World Headquarters
9639 Kinsman Road
Material Park, Ohio

"I never thought of restoring our building to get on the Historic Register. I didn't think we qualified, wasn't even aware of it as an opportunity until I met Michael Chesler. He had insight and experience into how to make it all work out for everyone's benefit.
I drive down this long driveway and still feel inspired, every time.
We're so proud to be the stewards of this remarkable complex. It epitomizes the optimistic vision of one of America's greatest eras – and yet it is as beautiful, functional and inspiring as it was the day it opened in 1959."
Stan Theobald
Managing Director and Secretary, ASM International
Read More
---
Kies-Murfey House
4208 Prospect Avenue
Cleveland, Ohio

"They provided the full range of skills – architecture, interior design, fine craftsmanship and attention to detail. The Chesler Group was able to give us the best of both worlds – a comfortable, modern office space in a gracious, old shell.
Michael does what he does better than anyone else, period. If you want a historic building restored, I wouldn't recommend going to anyone else. It has been wonderful for our ongoing operations since Michael has surrounded himself with a cadre of people who really understand older facilities and this building in particular and they do it so well."
Denis Zeman
President and CEO, Saint Luke's Foundation

Read More