Who We Are
Michael Chesler
President
mechesler@cheslergroup.com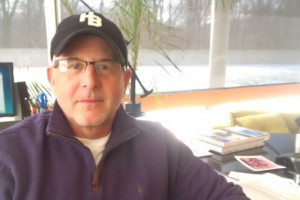 Born and raised in Cleveland, Ohio, Michael Chesler spent much of his early career working as an analyst for Time Magazine in Tokyo. He moved back to Cleveland in 1988 to found The Chesler Group, Inc. (TCG). Since that time, Mr. Chesler has renovated over 30 historic buildings ranging from nineteenth century mansions to Mid-Century modern buildings. Mr. Chesler was awarded the Individual Merit Award in 2009 from the Ohio Historic Preservation Office for 20 years of service. Mr. Chesler is a Phi Beta Kappa graduate of Case Western Reserve University and earned both B.A./B.S. degrees. He serves on several boards, including the Visiting Committee of the College of Arts and Sciences for Case Western Reserve University, Heritage Ohio, and The Preservation Trust.
---
Anke Schreiber
Senior Vice President | Chief Financial Officer
aschreiber@cheslergroup.com
Anke Schreiber is a native of Germany and has over 15 years of experience in the finance industry. Ms. Schreiber joined TCG in 2002 and has worked on the development and finance side of the business. Over the last 10 years, Ms. Schreiber has handled the fiscal management of each project, as well as the historic tax credits and property management. She is an expert in financing and monetization of tax credit real estate deals. Ms. Schreiber received her banking degree from Deutsche Sparkassenakademie, Institut fuer Fernstudien Bonn.
---