Chesler Construction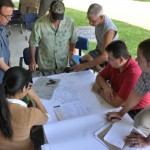 Chesler Construction, LLC (CCL) is a division of The Chesler Group, Inc., (TCG) which was generated by the need to control construction costs and maintain high quality standards that TCG offers to its clients as part of holistic, vertically integrated historic property services. Chesler Construction provides superior restoration, general contracting, construction management, design-build and sustainable construction services. CCL is recognized as a market leader in restoration construction by the preservation community, the design community and commercial real estate professionals.
TCG performs highly complex historic renovation work and is particularly experienced in dealing with distressed 19th century buildings. With over 20 years' experience in the restoration construction business, CCL understands the unique challenges facing historic buildings. We have a skilled team of construction artisans: carpenters, electricians, wood and metal experts.
Chesler Construction performed its first historic renovation in 1990 on the Gaensslen Mansion at 3050 Prospect Avenue, Cleveland, Ohio and won an AIA preservation award for best renovation of a historic structure. Since then, Chesler Construction has performed general and restoration contracting for approximately 30 historic buildings—all of which are complete restorations as part of The Chesler Group's development projects.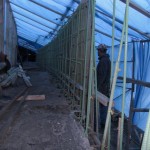 Chesler Construction is known for an exacting attention to detail and for using modern construction techniques blended with "old work methods" required for certified historic structures.
Chesler Construction's restoration construction projects comprises a wide variety of building types from multi-story institutional and residential buildings, to historic schools, and historic mansion to office conversions, and warehouse to office conversions, as well as unique and specialized residential dwellings.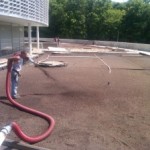 Importantly, CCL performed its first mid-century modern restoration of the 1950's ASM Headquarters of the geodesic dome. The restoration work resulted in the National Preservation Honor Award for 2012 and Best Architectural Renovation from Wallpaper* magazine for 2012. CCL acts as a general contractor and self-performs all of the 'fussy' parts of restoration construction inclusive of surgical demolition, all electrical and low voltage work, and specialty carpentry. Its subcontracts are carefully managed to meet the Chesler Construction's standards of excellence.